PaxLife Innovations is very keen on discussing further with you at any of the following events.
Do not hesitate to reach out and get introduced to what we do.
WEBINAR: Bringing In-Vehicle WiFi Systems in Line with Media Streaming Apps Consumption – Still a challenge for transport operators, therefore join us on June 23rd 4pm CEST to discover how to solve one of the current challenges facing the transport industry.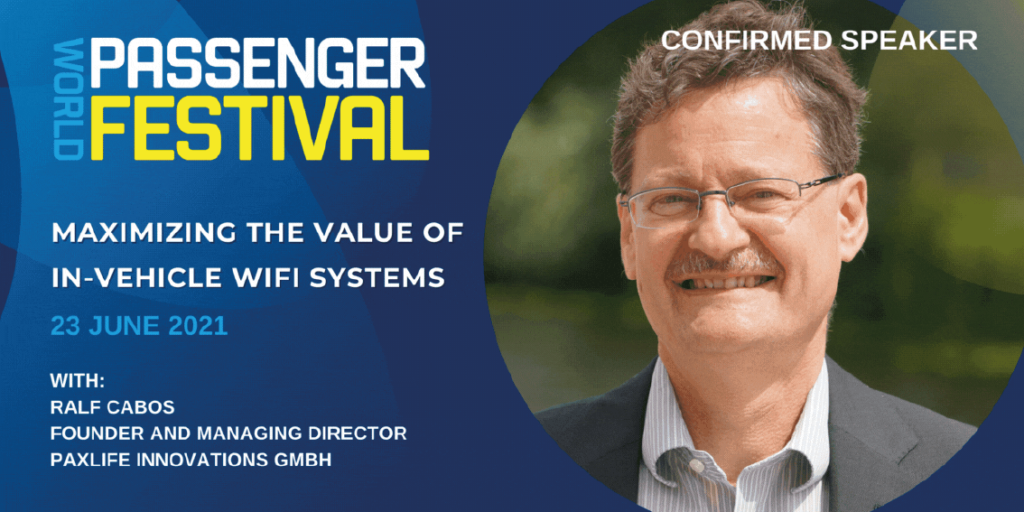 Since its first show in 2008, IT-TRANS has offered a platform for decision-makers to foster the digitalisation of public transport and to present and learn about recent innovations. The 2020 edition will be now online. During this virtual event, PaxLife Innovations will introduce its innovative solutions on onboard entertainment; CEO Ralf Cabos will also explain how PaxLife´s railSTACK platform enables AI based predictive maintenance models in the Market Update Forum.

Join us online on Dec 1-3 to discover what we do; we very much look forward e-meeting you.
Bringing passenger onboard experience to the next level
From leisure journey to regular commute, the passenger experience is now a top priority for transport operators and system integrators alike; onboard entertainment has become crucial to ensure that passengers get the most out of their travel time. The webinar covers the following items:
Passengers´expectations and the importance of leveraging the smartphones 
High-quality media experience onboard with optimized 4G use
railSTACK cloudedge platform and how to easily expand services